Chicken Asparagus Roll-Ups

By: Michaela Brown
 I love the fresh ingredients in this recipe. I like heading out to the farm and the gravel roads and searching for fresh asparagus that grows in our ditches in Northwest Iowa!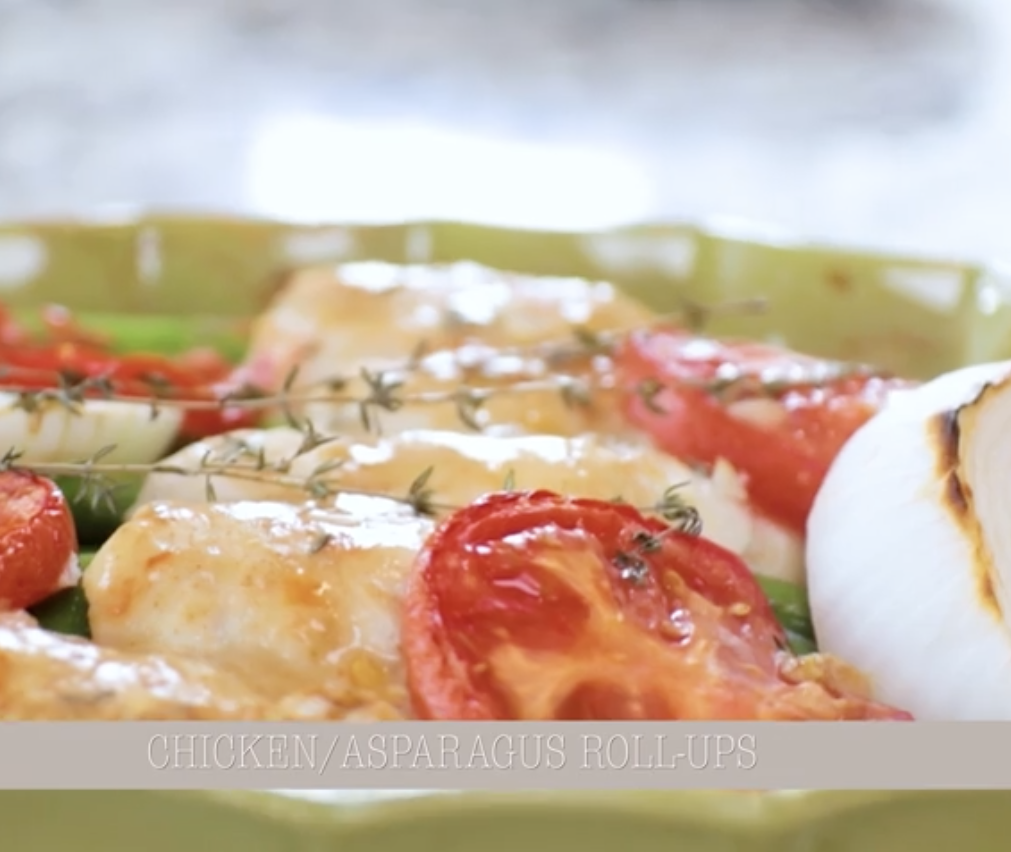 4 chicken breasts, split, skinned, boned and pounded thin
Salt and pepper to taste
1 lb. fresh asparagus 
2 tablespoons all-purpose flour
1 clove garlic. Minced
1 teaspoon salt
½ teaspoon thyme
¼ teaspoon paprika
2 cups sliced white onions (cut ¼ inch thick)
3 large tomatoes, sliced ½ inch thick
½ cup chicken broth
Step by Step Instructions
Step 1
Season chicken breasts lightly with salt and pepper.
Step 2
Place 2-3 asparagus on each chicken breast half. Roll up tightly; secure with toothpicks, if necessary. Set aside.
Step 3
Combine flour, garlic, ½ tsp salt, ¼ tsp thyme and paprika. Roll chicken in this mixture.
Step 4
Place half of onions and tomatoes in bottom of 13 x 9 inch pan. Place chicken breasts over vegetables; top with remaining onion and tomato slices.
Step 5
Combine broth with remaining salt and thyme; pour around chicken. Cover pan loosely with foil.
Step 6
Bake at 350° for 30 minutes, basting every 10 minutes. Uncover and bake until tender, about 10-15 minutes.