Introduction
Cream of Coconut Cake
By: Michaela Brown
This is an easy recipe that is so refreshing! Beautiful to serve with the bright white frosting and the toasted coconut sprinkled on top. When you cut into it, it is sooooo moist!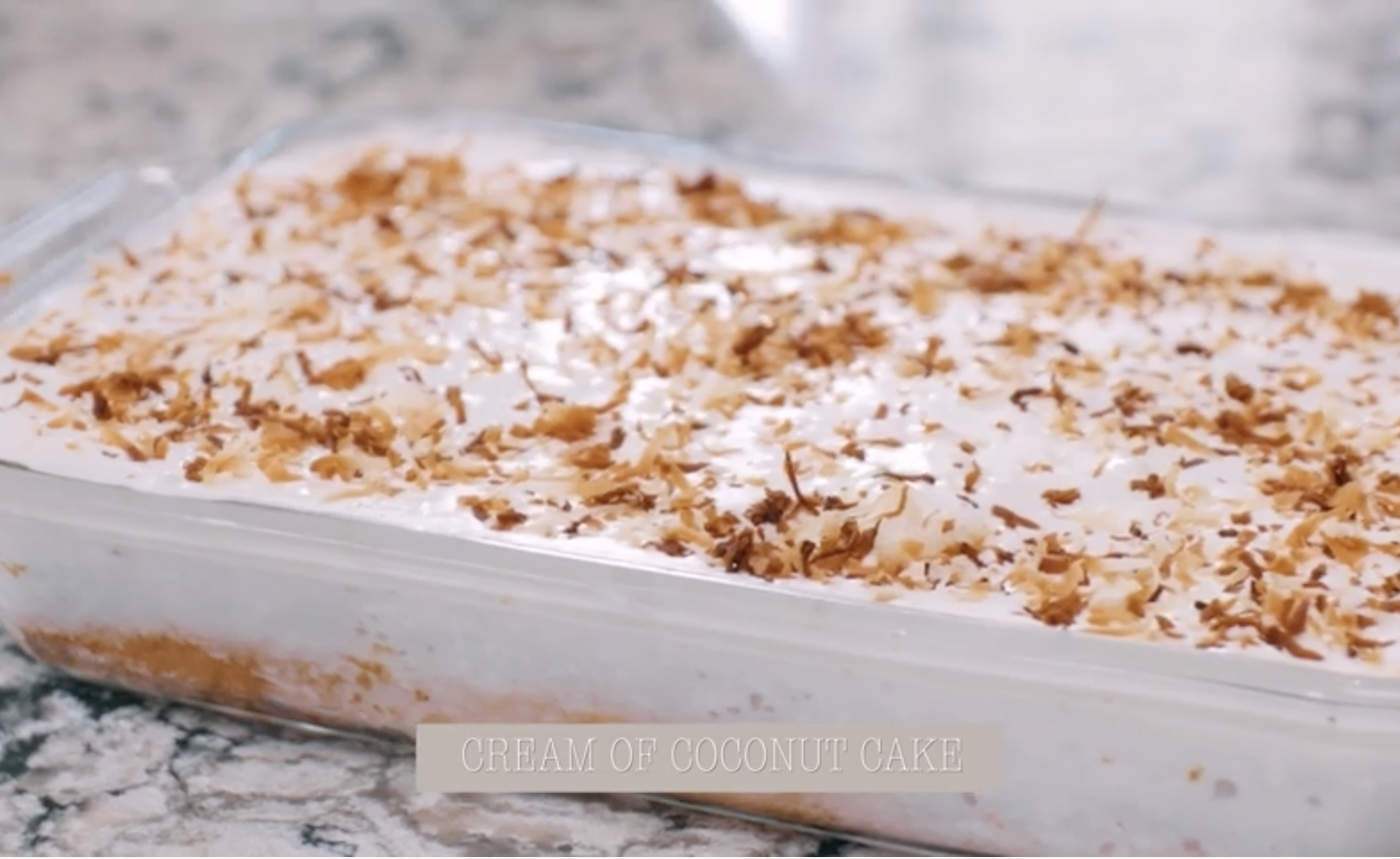 1 white cake (white cake mix)                
1 15 oz. can cream of coconut  
 1 tub cool whip
1 1/2 cups coconut, toasted
Step by Step Instructions
Step 1
Prepare white cake mix according to the instructions on box. Cool.
Step 2
Take a knife and cut holes all over the cake.
Step 3
Pour cream of coconut slowly over cake so it soaks into the holes.
Step 4
Top cake with cool whip and toasted coconut.
Step 5
Chill until served.