By: Michaela Brown Everyone loves these little snacks. They are so simple and so good. I always try to keep some in the freezer for unexpected guests or a nice addition to lunch! The main ingredients are easy to keep on hand for mixing up the next batch for the freezer!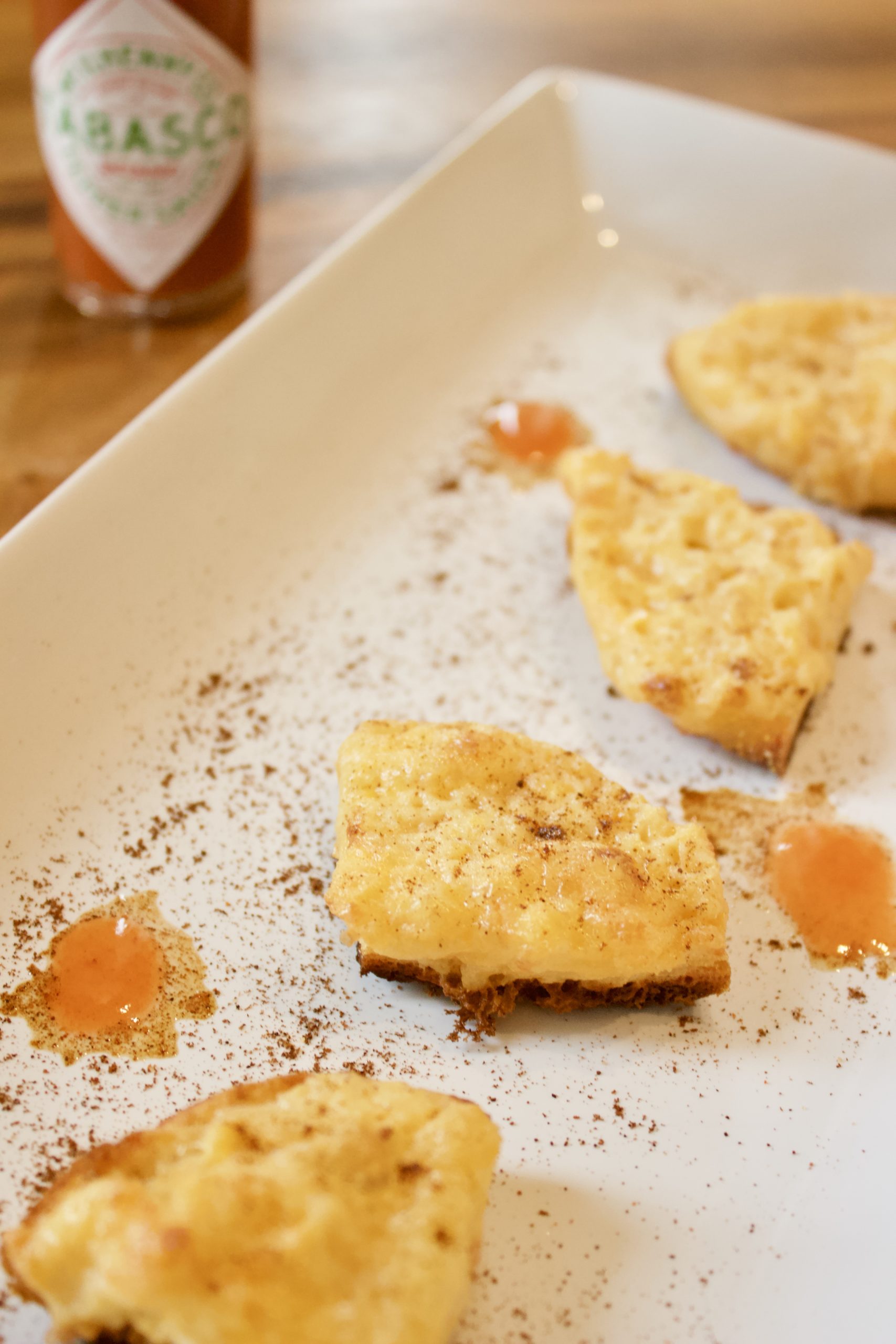 1 (4oz) can white crab meat, drained
1 (5oz) jar Old English cheese spread
½ teaspoon mayonnaise
1 stick margarine or butter, softened
½ teaspoon garlic salt
1 teaspoon chopped green onion
Tabasco, cayenne to taste
6 English muffins, split
Step by Step Instructions
Step 1
Mix together all ingredients, except muffins, adding the crab meat last.
Step 2
Spread on the English muffin halves.
Step 3
Put in freezer for 45 minutes.
Step 4
Take out and cut into 4ths.
Step 5
Bake at 450° for 10 minutes. Lightly sprinkle with cayenne pepper before serving.
Mic-Tip
You may put these in the freezer bags after cutting and pop in the oven when unexpected company guests arrive.
May also serve whole with soup.