By: Michaela Brown There is nothing better than a fresh loaf of Banana Bread in the winter. Or any time really! Sometimes its fun to mix things up a bit from the norm, like turning your normal Banana Bread into Hawaiian Banana Bread. Adding pineapple and maraschino cherries for a festive twist.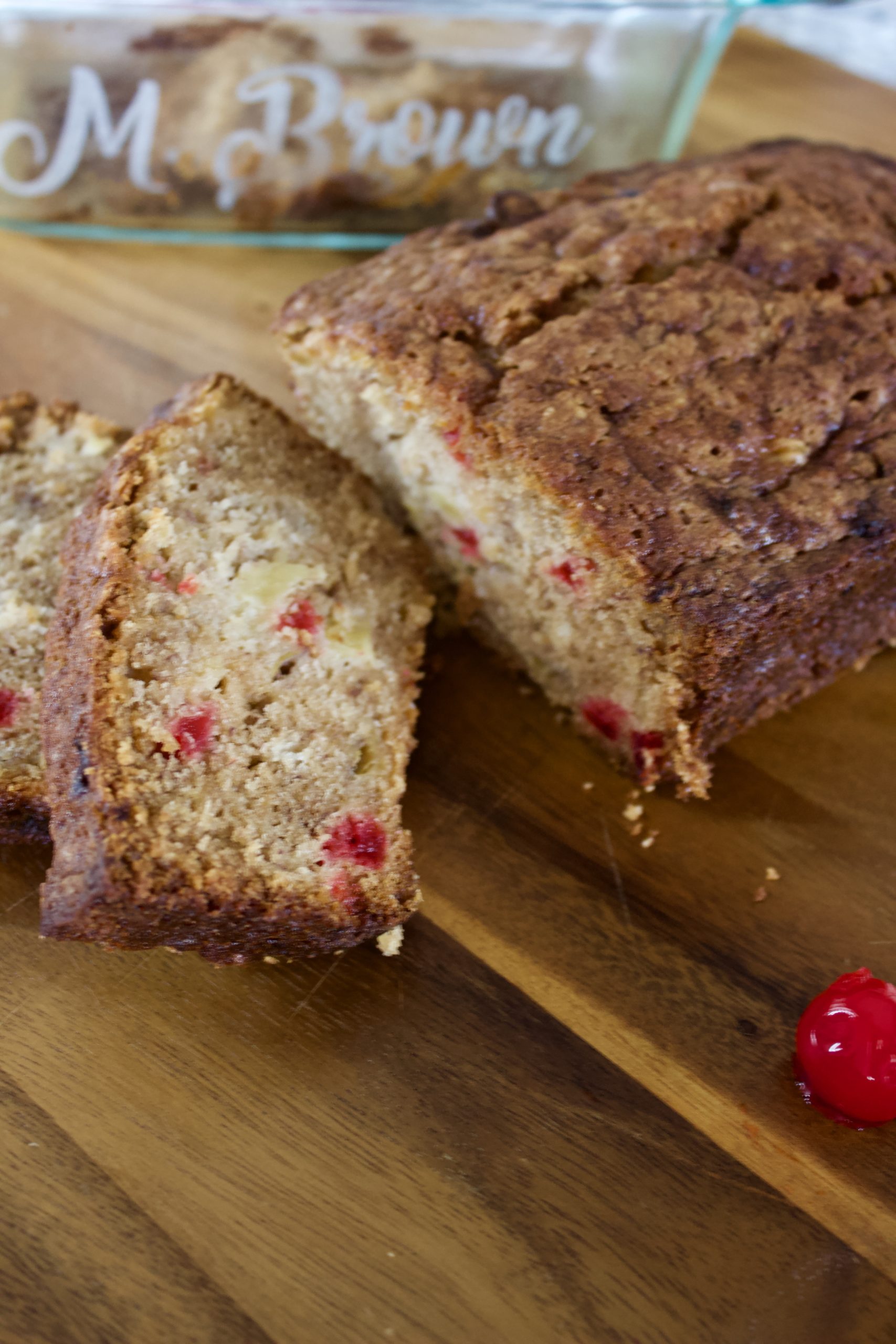 3 cups flour
2 cups sugar
1 teaspoon salt
1 teaspoon cinnamon
1 cup chopped nuts (optional)
3 eggs, beaten
1 ½ cups vegetable oil
1 teaspoon soda
2 cups bananas, mashed
1 8-oz can crushed pineapple, drained
¼ cup maraschino cherries, chopped
2 teaspoons vanilla
Step by Step Instructions
Step 1
Preheat oven to 350°. In a medium size bowl, mix all ingredients together.
Step 2
pour into 2 greased and floured 9x5x3" loaf pans.
Step 3
Bake at 350° for 1 hour or until done.
Step 4
Cool 10 minutes and then remove from pans. Makes 2 large loaves.