Krispie Ice Cream Dessert
By: Michaela Brown
This recipe is highlighted in "Hometown with The Browns" watch me make the recipe here!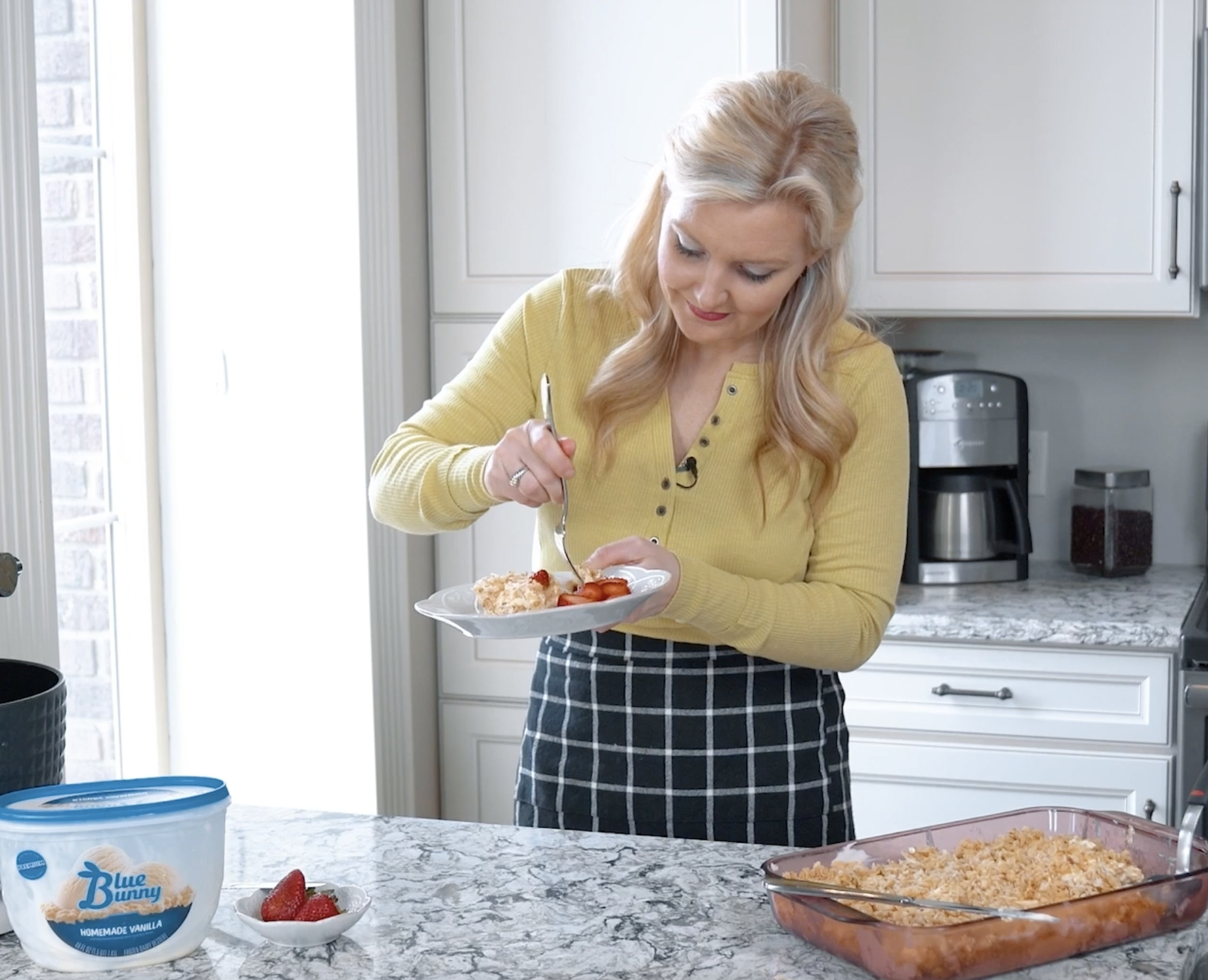 2 cups Rice Krispies

½ cup brown sugar

½ cup margarine

1 cup chopped nuts

1 cup coconut

1 quart vanilla ice cream
Step by Step Instructions
Step 1
Melt margarine, add brown sugar; mix well.
Step 2
Add Rice Krispies, nuts and coconut
Step 3
Pat half the mixture in the bottom of a 9×13 inch pan.
Step 4
Layer one quart of vanilla ice cream over the bottom, then add the remainder for the top layer. Freeze.
Step 5
When serving, top with fresh strawberries or frozen strawberries that have been thickened with a little cornstarch.