Banana Cake with PB Frosting
By: Michaela Brown
I always have bananas sitting around that I didn't eat in time, so I have a lot of Banana themed recipes to use them up, This one however, as Peanut Butter Frosting, so you can't go wrong! It can be served as a bar, dessert, snack, etc!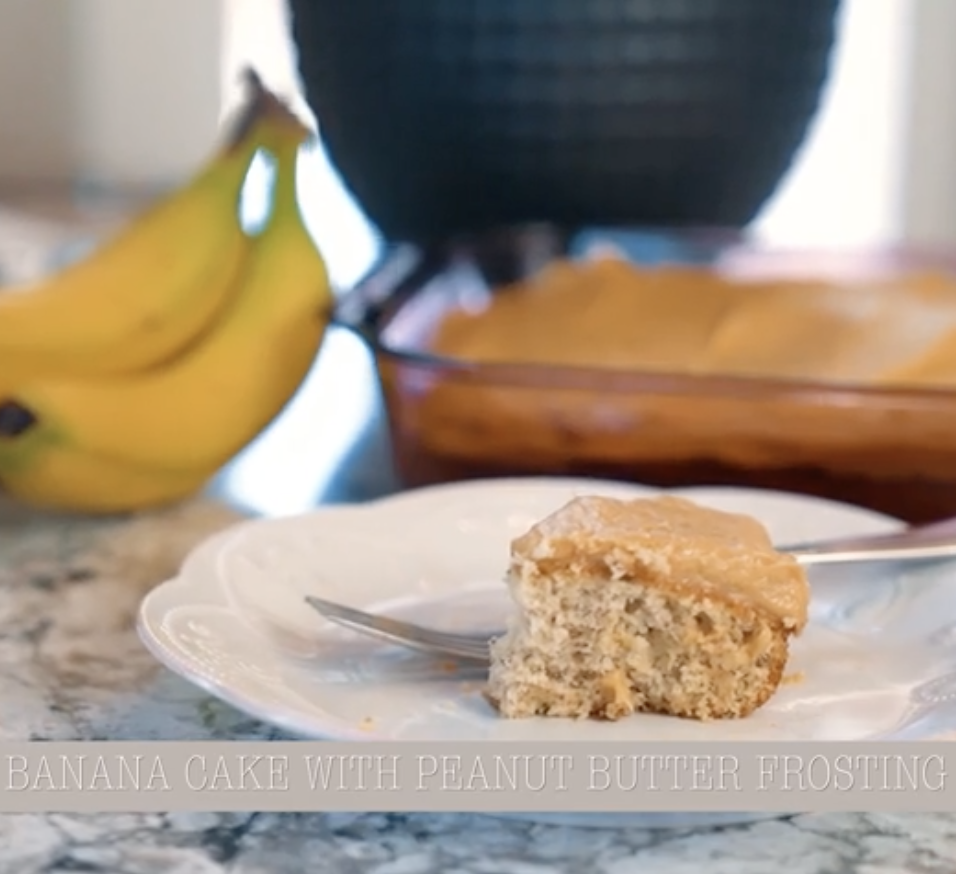 Cake:
2 ¼ c. all-purpose flour
1 ¼ tsp. baking powder
1 tsp. baking soda
1 tsp. salt
1 c. mashed very ripe bananas (2 large)
1 c. buttermilk, room temperature
2/3 c. shorting
1 ½ c, sugar
2 eggs, room temperature
1 tsp. vanilla
Icing:
1 pkg. (8oz.) cream cheese, softened
½ c. light corn syrup
½ c. creamy peanut butter
Step by Step Instructions
Step 1
 In a medium bowl, combine flour. Baking powder, baking soda and salt; set aside.
Step 2
In a separate bowl, combine bananas and the buttermilk; set aside.
Step 3
Cream together shortening and sugar in large mixer bowl, beating until light and fluffy.
Step 4
Add eggs, one at a time, beating well after each addition. Beat in vanilla. Alternately add flour mixture and banana mixture, beginning and ending with flour. Beat until well blended.
Step 5
Spread evenly in a greased and floured 9x13inch-baking pan. Bake at 350° for 30 to 35 minutes or until wooden pick inserted in center comes out clean. Cool cake completely in pan on wire rack. 
Step 6
To make icing, mix together cream cheese and corn syrup in small mixer bowl until smooth. Add peanut butter; meat until well blended. Spread on cooled cake. Refrigerate cake until serving time.