Introduction
Gooey Butter Cake Bars
By: Michaela Brown
Ooey Gooey Goodness! A family favorite recipe from Aunt Dixie!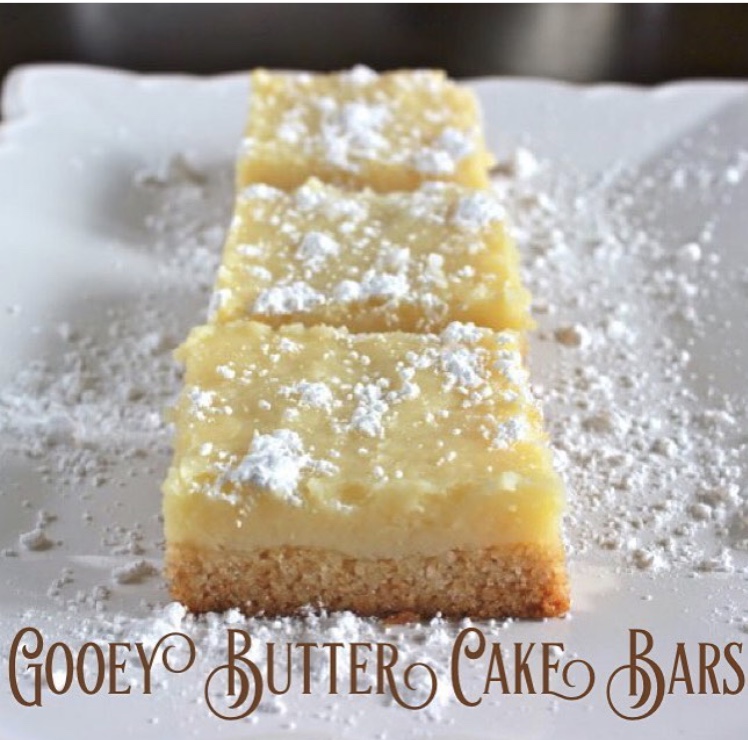 1st Layer:
1 boxed white or yellow cake mix
1 stick butter melted/ softened
1 egg
2nd Layer:
1 lb. powdered sugar (3 ½ c.)
1 egg
8 oz. cream cheese, softened
1 teaspoon vanilla
Step by Step Instructions
Step 1
Mix cake mix, butter and egg together and press into an un-greased 9x13in. baking pan.
Step 2
Combine sugar, egg, cream cheese and vanilla and beat with an electric mixer till smooth.
Step 3
Spread over bottom layer. Bake at 350° for 30-40 minutes, until golden brown around the edges.
Step 4
DO NOT over bake, middle should be kind of gooey and not done. They set up as they cool.
Step 5
Cool and sprinkle with powdered sugar.