Good For:
Lunch or Dinner
Introduction
Homemade Breadsticks
By: Michaela Brown
Don't you just love the work "homemade"? Especially when it is a bread of some sort. Homemade Breadsticks are relatively quick to prepare. Mix it up and then let it rise while you prepare something else. They are a great homemade touch to any meal!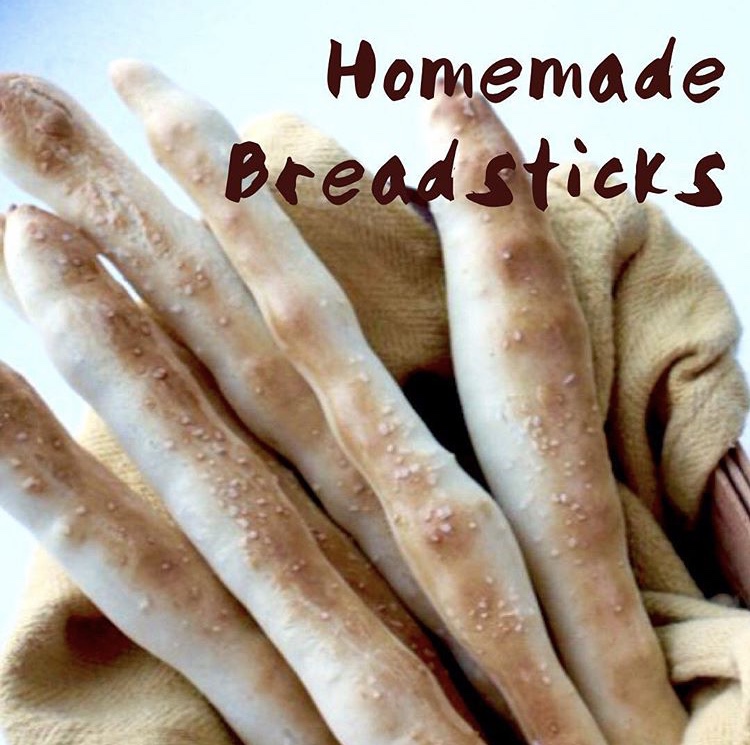 ¾ cup milk
1 tablespoon sugar
1 teaspoon salt
1 tablespoon butter
1 package ( ¼ oz.) quick-rise yeast
¼ cup warm water
3 to 3 ¼ cups all purpose flour, divided
1 egg white, beaten
1 tablespoon water
Coarse salt
Step by Step Instructions
Step 1
In a saucepan, heat milk, sugar, salt and butter. Cool to lukewarm.
Step 2
Dissolve yeast in warm water. Combine milk mixture, yeast mixture and 1-1/2 cups flour; beating until smooth. Add enough remaining flour to form a stiff dough.
Step 3
Turn out onto lightly floured surface and knead until smooth and elastic, about 6-8 minutes. Place in a greased bowl, turning once to grease top. Cover and let rise in a warm place until doubled, about 30 minutes..
Step 4
Punch dough down. Pinch off golf ball size pieces; roll into pencil-size strips. Place on greased baking sheets 1 inch apart. Cover and let rise 15 minutes
Step 5
Combine egg white and water; brush over sticks. Sprinkle with coarse salt. Bake at 400°for 10 minutes or until golden.