Inroduction
Lemon Macaroom Tartlets
By: Michaela Brown
I love coconut and I love lemon curd! So these dainty little tarlets are a sweet treat in my opinion! They could be served on a dessert platter, they would look beautiful on a 3 tier platter at a high tea, or at a brunch.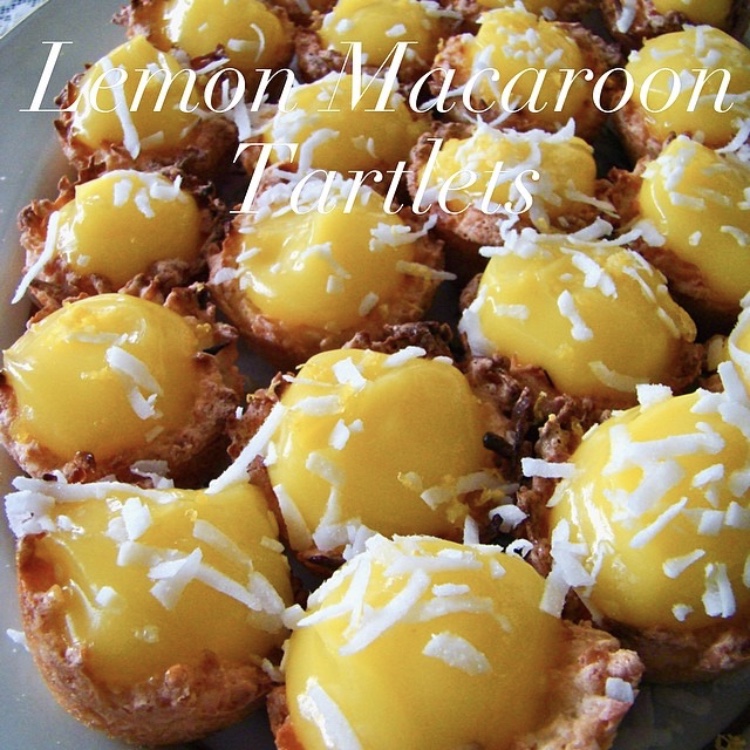 2 cup coconut, flaked
1/2 cup sugar
1/3 cup all–purpose flour
1 teaspoon vanilla extract
2 egg whites
1 package instant lemon pudding
1 teaspoon lemon juice
1 teaspoon lemon zest
Coconut to sprinkle over top
Step by Step Instructions
Step 1
Preheat oven to 400 degrees. Lightly grease 24 mini muffin cups. In a mixing bowl, combine 2 cups coconut, sugar, flour, vanilla and egg whites; mix well
Step 2
Divide mixture evenly among the prepared muffin cups (about 2 tsp. each) press the mixture into the bottom and up the sides of the muffin cups (use cold water on fingertips to keep the mixture from sticking).
Step 3
Bake in 400 degree oven for 10-15 minutes or until edges are golden brown, watching carefully. Remove and cool for 2 minutes in the muffins tins, then remove tartlets from muffin tins and cool completely.
Step 4
Prepare lemon pudding mix according to package directions; add lemon juice to the mixture for added flavor. Spoon the lemon mixture into each tartlet shell
Step 5
Sprinkle with coconut and lemon zest.