Introduction
Nacho Cheese Soup
By: Michaela Brown
This recipe is from my Aunt Dixie and is a family favorite, Great for parties, or cold winter nights! I always keep the ingredients on hand in my pantry for a quick mix up if I need a larger meal fast!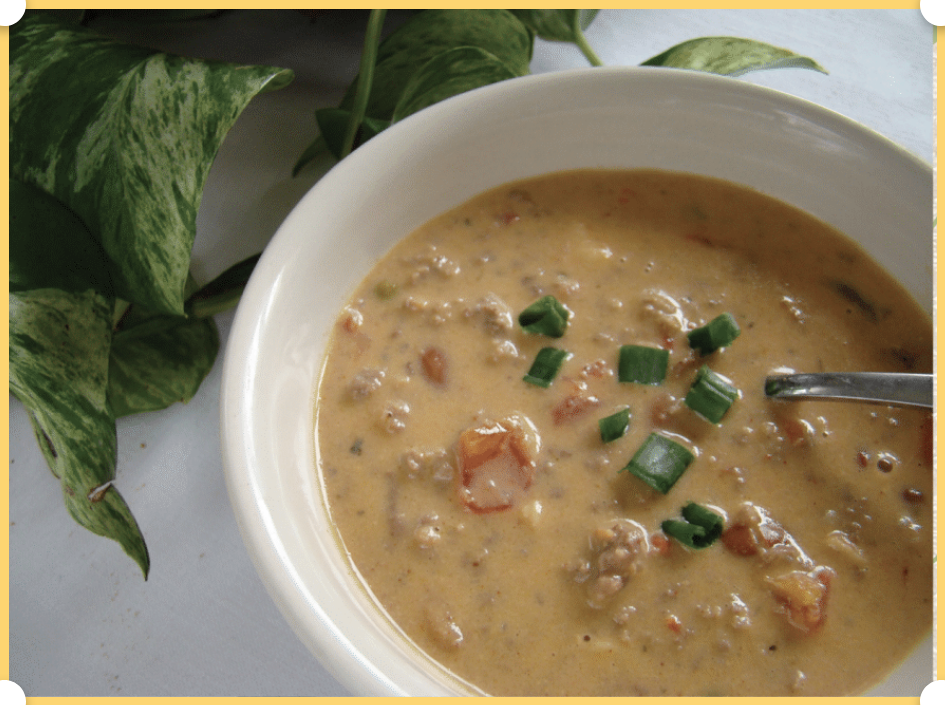 2 lbs. hamburger
1/3 block of Velveeta cheese
2 cans minestrone soup
1 can chili beans
1 can Rotel tomatoes (original or mild)
1 can chicken broth
Step by Step Instructions
Step 1
Brown the hamburger.
Step 2
Then add Velveeta cheese and stir until melted.
Step 3
Add remaining ingredients and stir occasionally till hot. Serve hot.