Inroduction
Old Fashioned Orange Cake
By: Michaela Brown
Spring is in the air and fresh fruits and veggies will soon be on our tables again! This Old Fashioned Orange Cake is a perfect cake for spring. It is full of orange citrus flavor. It would also be a nice addition to a brunch, since the orange compliments the breakfast table so well.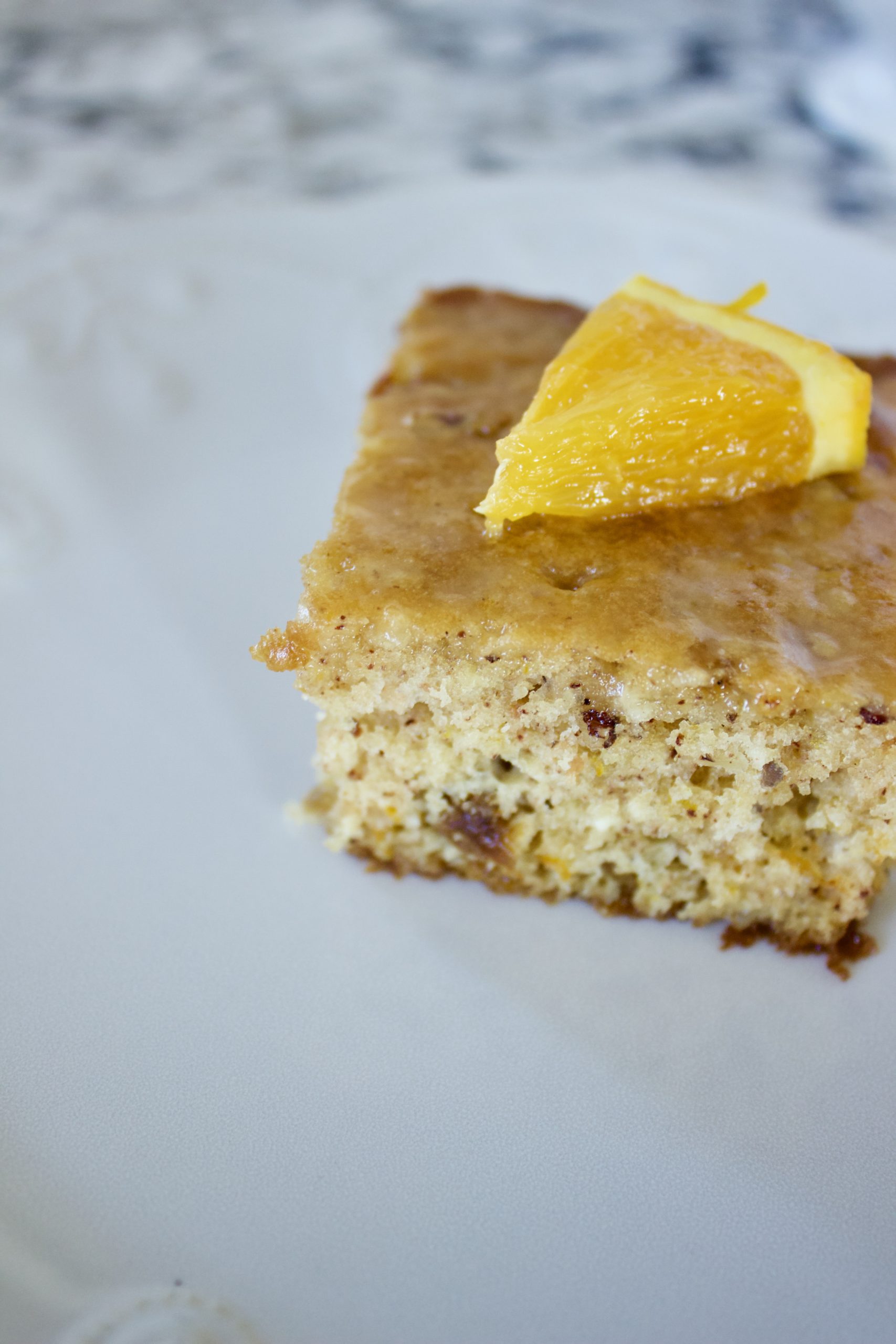 ½ cup butter, softened
1 cup sugar
½ teaspoon salt
1 teaspoon vanilla
2 eggs
1 grated orange rind
2 cups flour
1 cup sour milk
½ cup nuts, finely chopped
1 cup raisins, chopped
1 teaspoon baking soda
Step by Step Instructions
Step 1
Cream together the sugar, butter. Add eggs, salt, vanilla, orange rind. Mix well.
Step 2
Add alternately with sour milk to the first mixture, and nuts, raisins, soda, and flour. Mix thoroughly.
Step 3
Pour into greased 9×13-inch pan. Bake at 350° for 35 minutes or until done. When done, remove from oven, let set ½ hour.
Step 4
For frosting; mix 1/3 cup orange juice, 1 cup confectioners sugar. Mix well, add additional sugar for desired consistency.
Sour Milk – I just add a teaspoon of white vinegar to the cup of milk. Or buttermilk could be used.