Inroduction
Pad Thai Chicken Legs
By: Michaela Brown
I thought this month would be fun to branch out from the normal sweets, or meat and potato type recipes. So next time you're at the store you may want to grab some extra spices that may not be on your spice rack and take a shot at this!
The Pad Thai Chicken Legs has that popular peanut sauce flavor of traditional Pad Thai, but served in more of an appetizer fashion.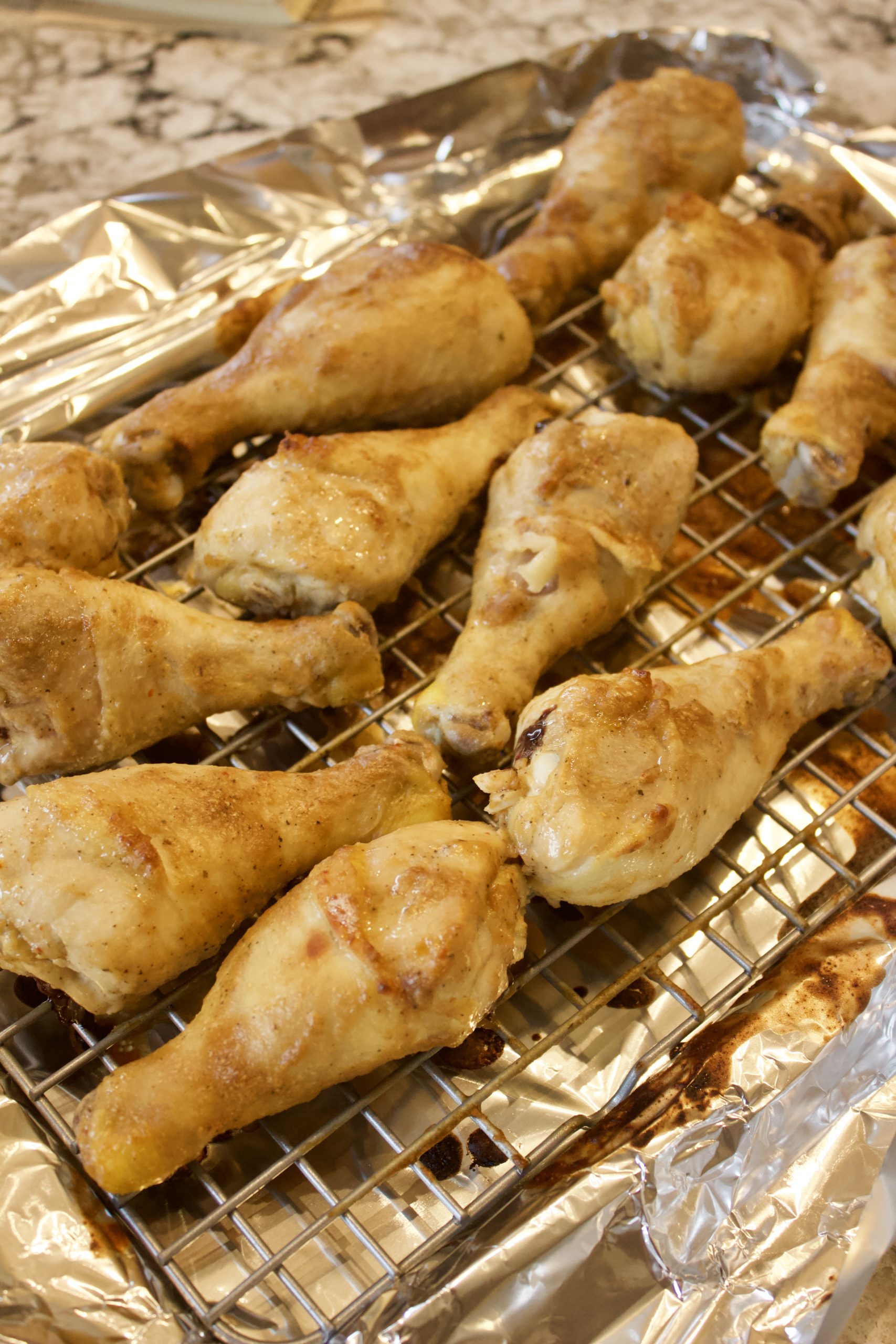 2 ½ – 3 lbs. chicken legs – or variety of chicken pieces
1/3 cup chunky peanut butter
½ cup teriyaki sauce
¼ cup lemon juice
¼ cup vegetable oil
2 teaspoons ground ginger
2 teaspoons dried basil
2 teaspoons onion powder
2 teaspoons garlic powder
¼ teaspoon crushed red pepper
Step by Step Instructions
Step 1
Combine all ingredients in blender or food processor until smooth. Reserve ½ cup sauce.
Step 2
Pour remaining sauce over chicken to coat evenly. Marinate in refrigerator for 30 minutes.
Step 3
Spray broiling pan with nonstick spray and arrange chicken on pan.
Step 4
Bake in 400° oven for 30-45 minutes until golden brown, basting occasionally.
Step 5
Serve with remaining sauce.
Want a main dish? – Marinate a whole chicken cut into pieces and serve with noodles and veggies!