You will find recipes I have published in the Singing News Magazine, in one of my cookbooks, on my fmaily's TV Show "Hometown With The Browns", food I've discovered in my travels, recipes from family and friends.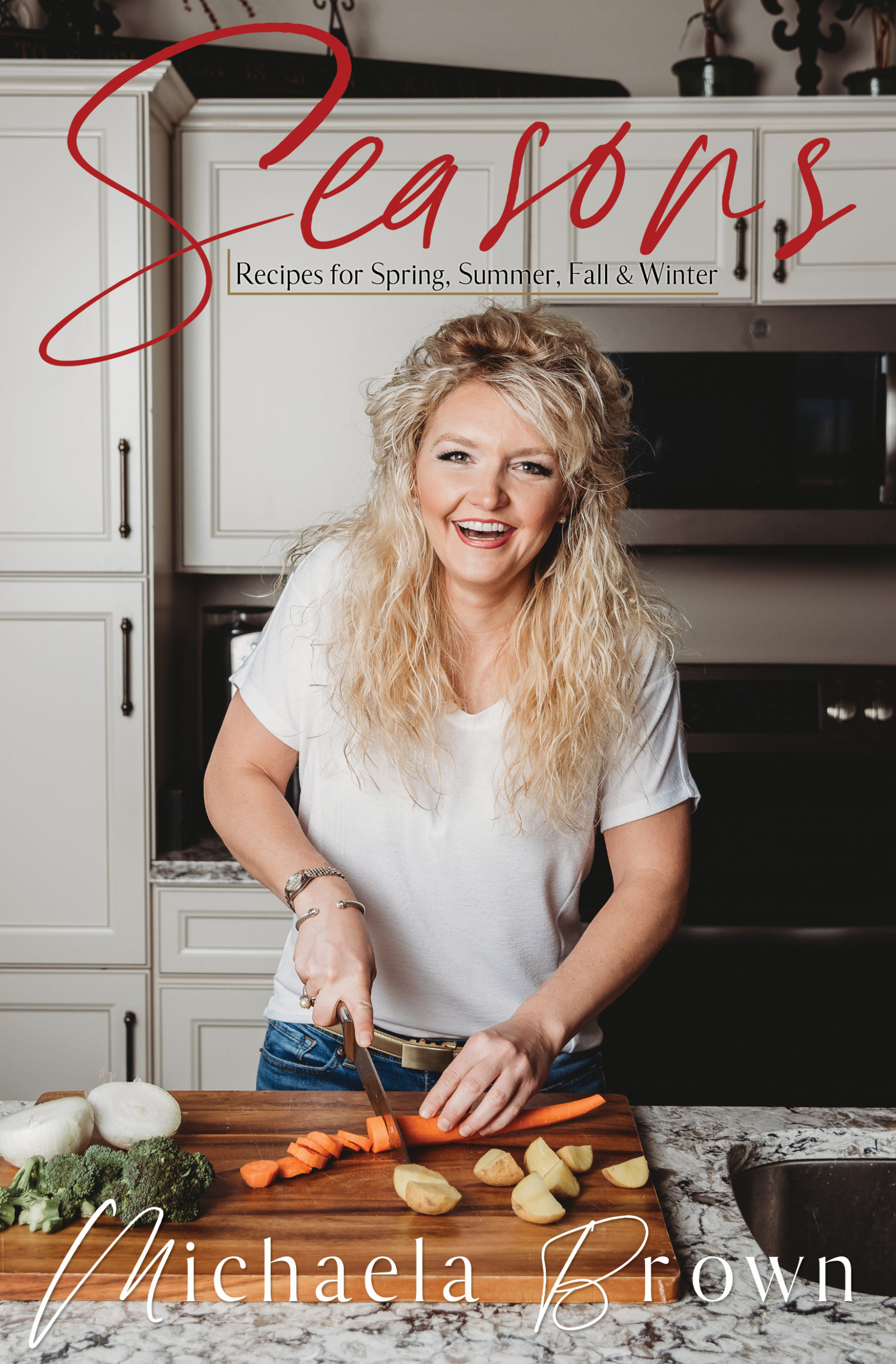 Mic's Kitchen
Watch Michaela's Cooking Segments from "Hometown with The Browns"
Click on picture to watch video
 Banana Cake with PB FrostingBy: Michaela Brown I always have bananas sitting around that I didn't eat in time, so I have a lot of Banana themed recipes to use them up, This one however, as Peanut Butter Frosting, so you can't go wrong! It can be served as a bar,...
Krispie Ice Cream Dessert By: Michaela Brown This recipe is highlighted in "Hometown with The Browns" watch me make the recipe here! Ingredients 2 cups Rice Krispies ½ cup brown sugar ½ cup margarine 1 cup chopped nuts 1 cup coconut 1 quart vanilla ice cream Step by...
Banana Cake with Peanut Butter FrostingBy: Michaela BrownIngredientsCake: 2 ¼ c. all-purpose flour 1 ¼ tsp. baking powder 1 tsp. baking soda 1 tsp. salt 1 c. mashed very ripe bananas (2 large) 1 c....
Introduction Fudge Pecan PieBy: Michaela Brown Thanksgiving season is upon us, and I am counting my blessings this year! We all have our classic recipes, family traditions, tried and true dishes we...